Proudly made in Canada, our products are thoughtfully crafted and bottled at the source. Each stage of development occurs onsite at our state-of-the-art manufacturing facility in beautiful Vancouver, BC.
---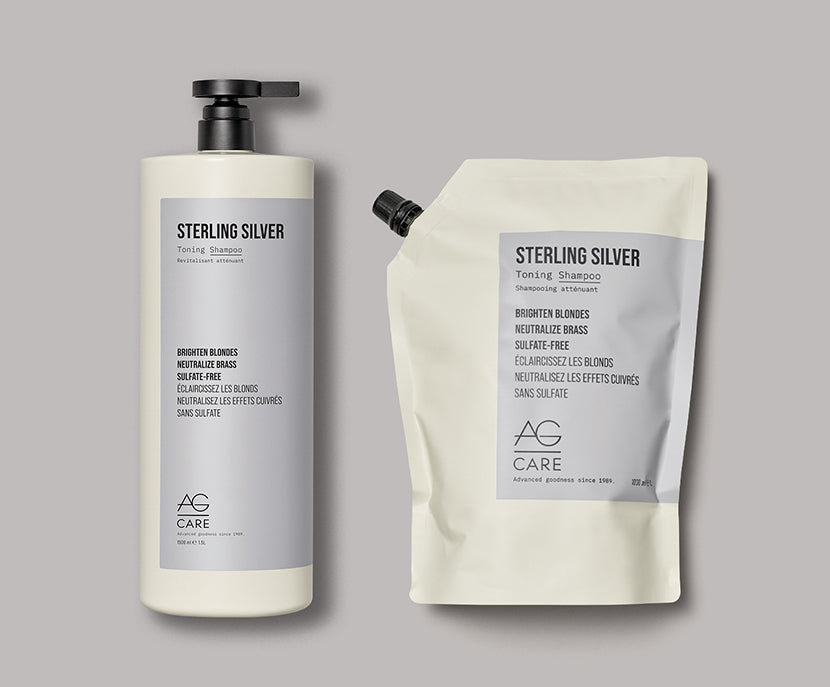 Our Backbar program
Build a Sustainable Backbar
Less waste, more savings with a convenient and cost-effective refill system that shows you care.
Reusable 1.5L Bottles
Real beauty believes in better with reusable shampoo and conditioner bottles made from 30% post-consumer material.
1L Refill Pouches
Refill your reusable bottles with easy-to-pour 1L refill pouches that seamlessly save you money.
Care for Planet
Clients are looking for more sustainable solutions. Refill pouches use 73% less plastic than our previous bottles and take 62% less energy to produce.
Exclusive to Salons and Stylists
Want to learn more? Provide your information below and a member of the AG team will contact you shortly.